Stiffkey Blues (Katherine and Hugh Colledge): Toby Reed, 'cello
Hopelessly Devoted to You (John Farrar): Gabriella Graham, voice
Mean Street Chase (Kathy and David Blackwell): William Bevis, 'cello; Hugh Simpson, piano
The Cave (Mumford & Sons), Annabelle Lee (Sarah Jarosz) and Another Love (Tom Odell): Folk Group (Seth Bye, Katie Griffin, Henry Bateman, Katya Lee-Browne, Gabriella Graham and Pippa Wildern)
My Funny Valentine (Rodgers and Hart), Little Sunflower (Freddie Hubbard), Autumn Leaves (Kosma and Mercer), Moondance (Van Morrison): Jazz Band (Hugh Simpson, Millie Bannister, Ellie Cordell, Jed Bye, Henry Bateman, Conrad Bohm and Ellis Handscombe)

The Martin Clare Music Fund was set up in memory of Martin Clare, a local teacher of flute, guitar and piano, whose sons both went to Farmor's School, and carry on his passion for music. The idea is to make awards to students who show a passion for learning an instrument and who contribute to the musical life of the school.
There has been no charge for this evening's concert but if you feel able, please leave a donation as you leave. Your generous donations will enable us to continue to help students who show musical potential and contribute to music making in the school.
Thank you for coming.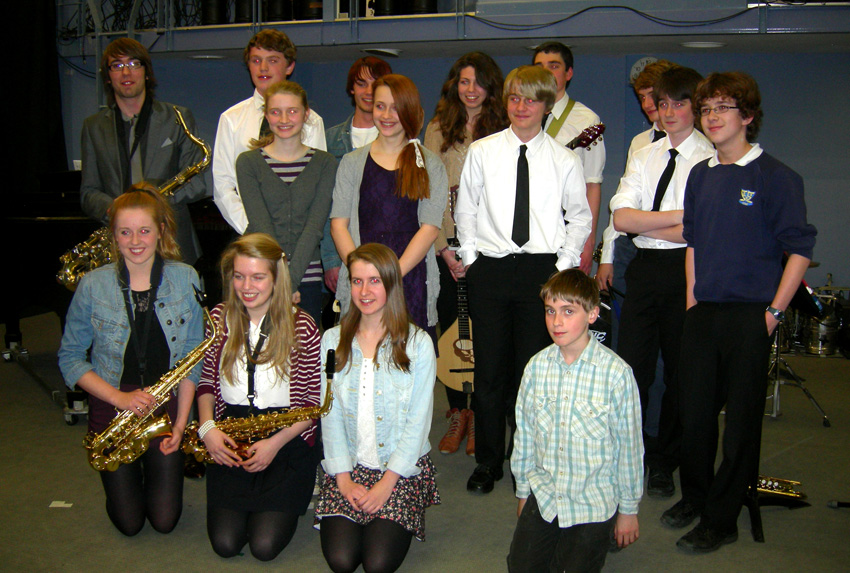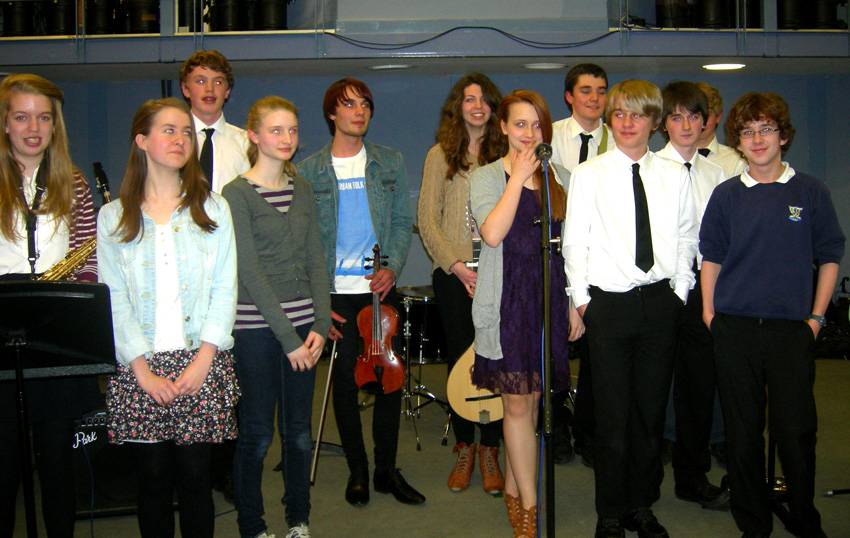 The concert raised £115 for the Fund ... good work, everyone!