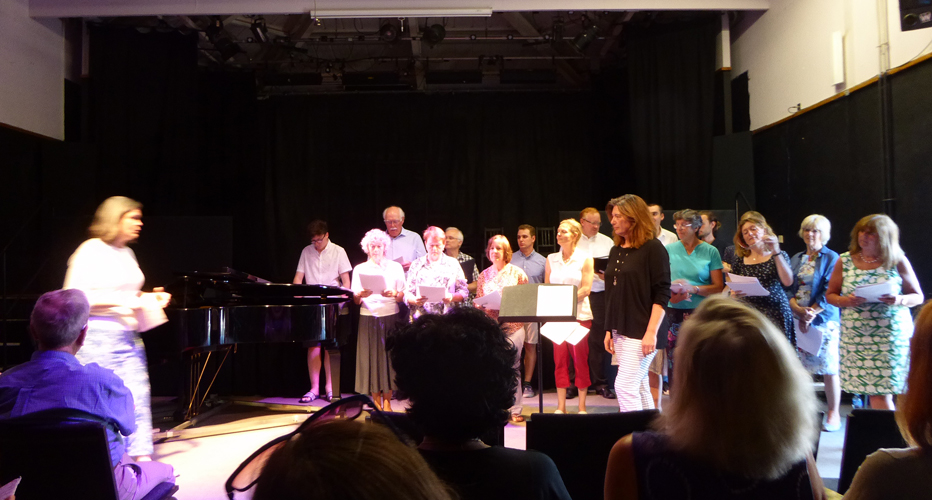 Further attentive Farmor's Singers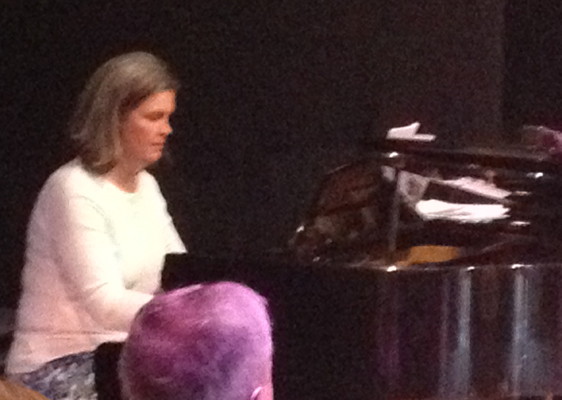 Louise 'I won prizes for sight reading, you know' Matley at the piano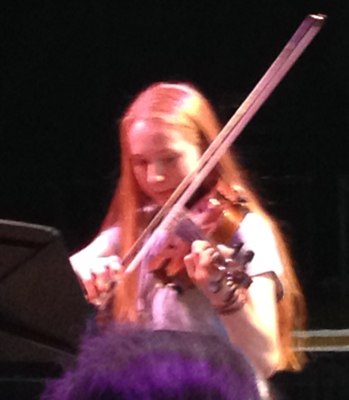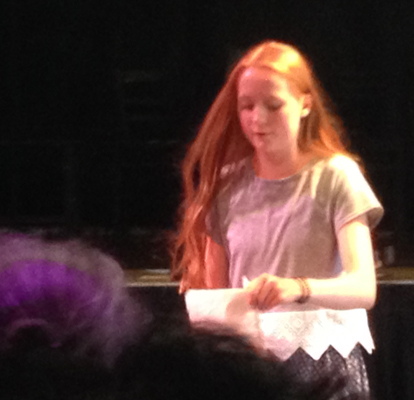 On viola, Lydia (Year 11 recipient of the Martin Fund)
Grade III distinction and a veteran of eighteen months of lessons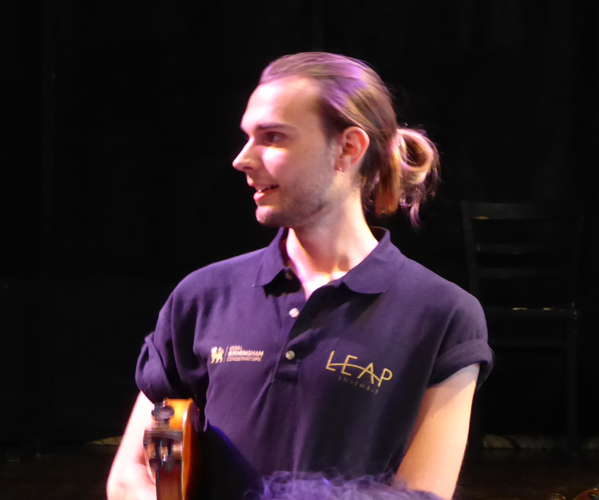 Seth Bye, having just finished at the Royal Birmingham Conservatoire with a First in Music and Music Tech. Seth has been
playing folk fiddle, viola, accordion, bass etc since he was about fourteen; he's an ex-Martin Fund recipient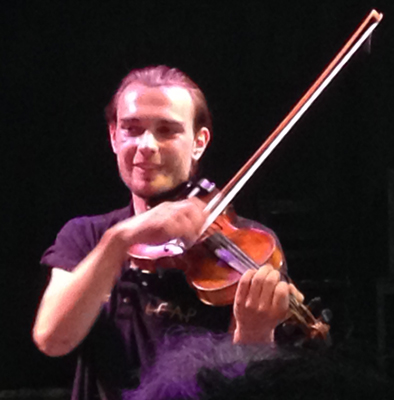 Seth entertained with a superb set finishing with Orange Blossom Special
Click here for one of his bands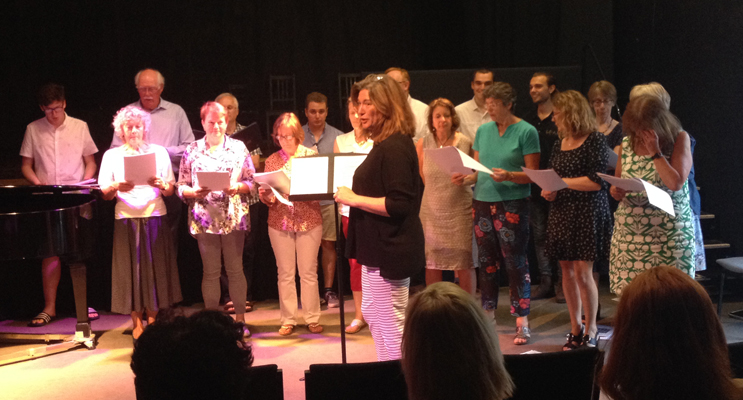 Choir looking marginally more professional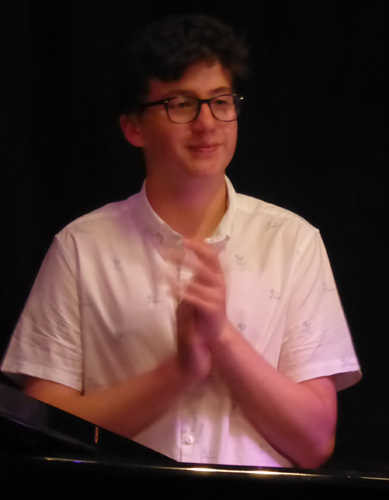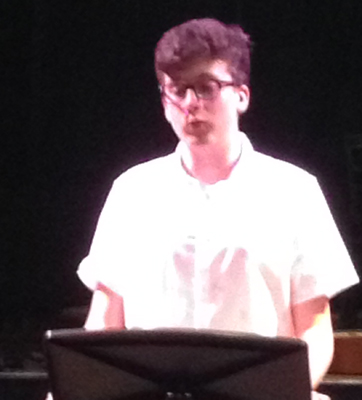 Harrison, singer: current pupil and recipient of Martin Fund. Only in Year 9, yet more voice and panache
than you can possibly imagine ... West End soon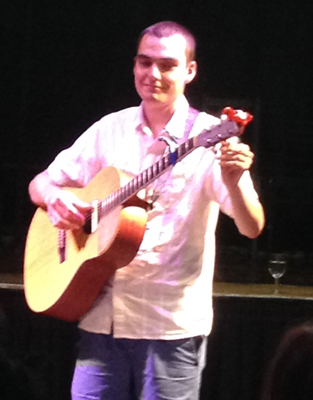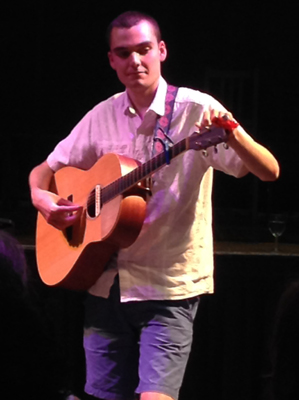 Henry Bateman, another Martin Fund person. Chorister to guitarist, singer-
songwriter and pianist: another huge talent and all-round lovely person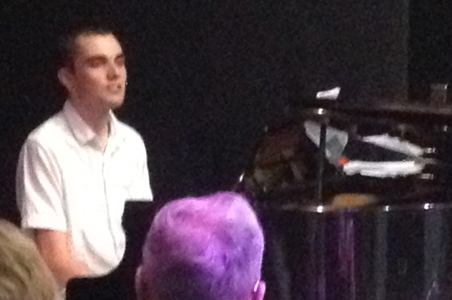 Henry has just finished at Leeds College of Music (another First, in Popular Music Composition)
Click here for Henry's Bandcamp page, here for Roof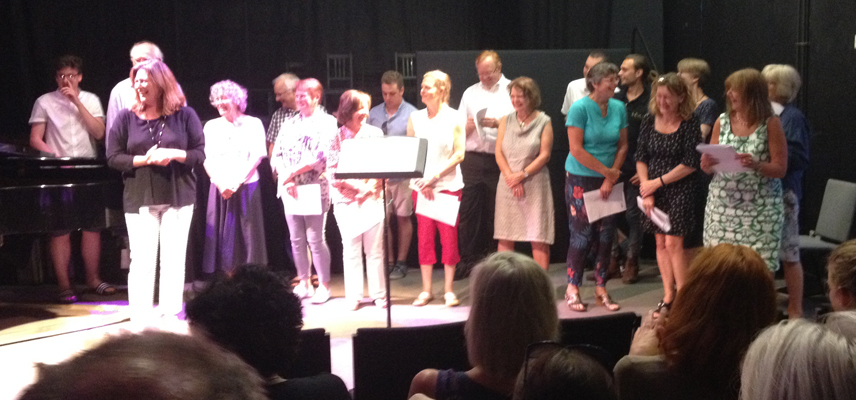 That lot again – singing with Kate is just too much fun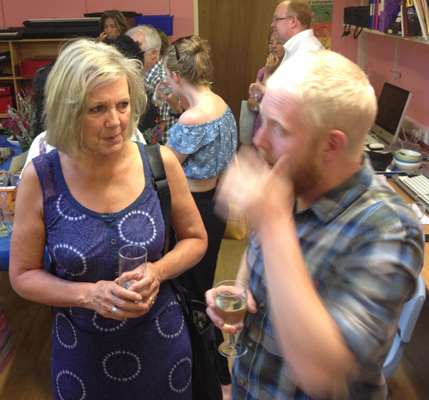 Nick Clare chats to his former English teacher Clare – he's already apologised
to his French teacher for his bad behaviour in Year 9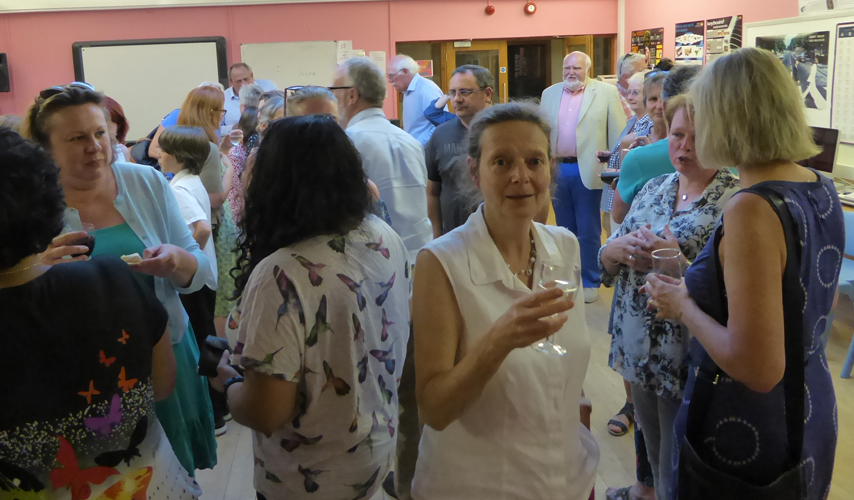 Half-time refreshments and Tani Phillips – singer, singing teacher and parent of a jazz pianist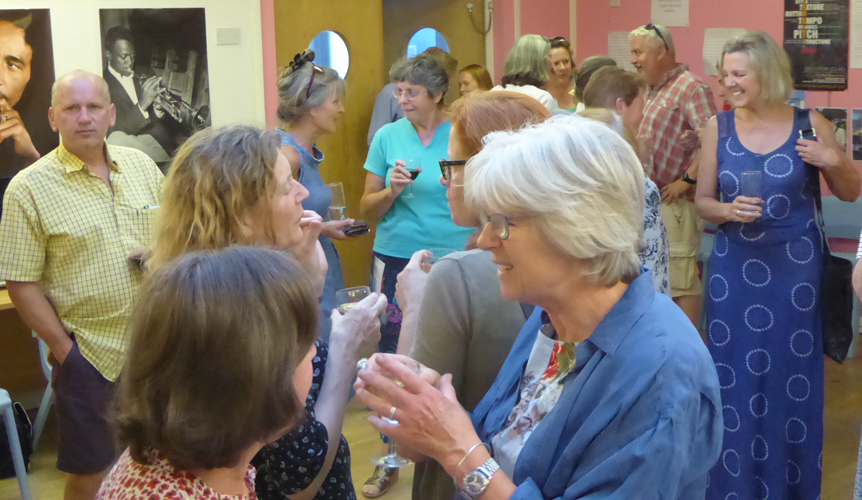 Parents, colleagues and past colleagues ...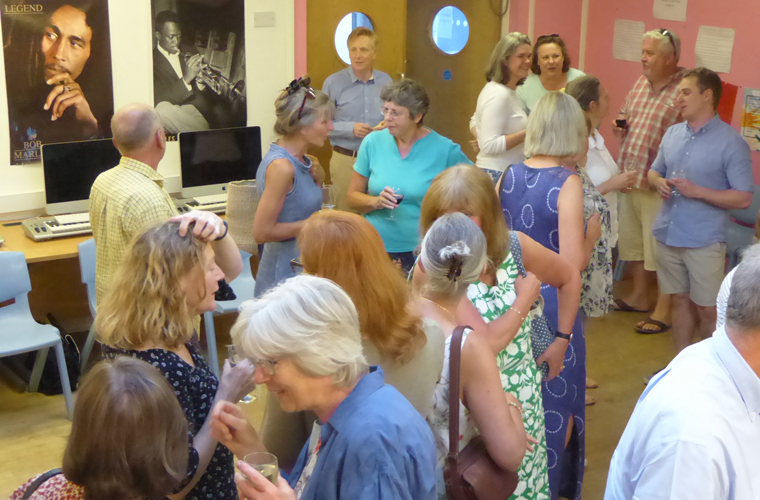 ... and Bob Marley and Miles Davis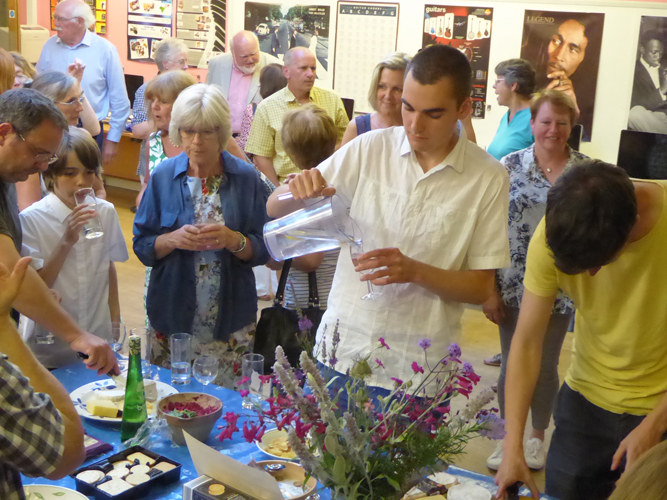 Billy (Year 7), with the tall tumbler: we nearly got him to sing. He has a lovely voice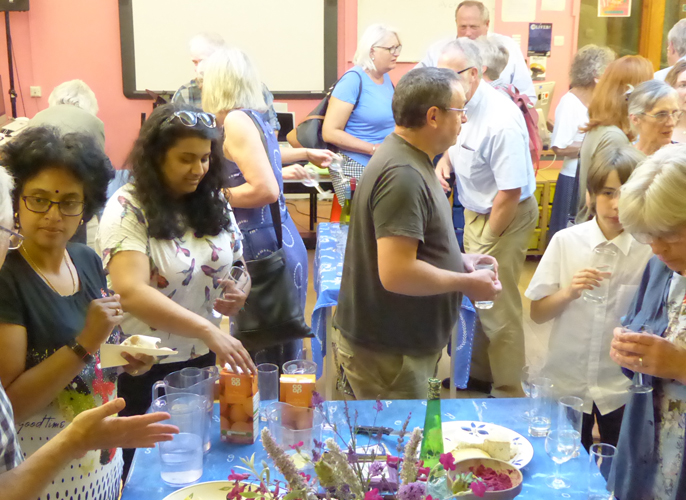 Long interval and much to catch up on
Looking even more attentive.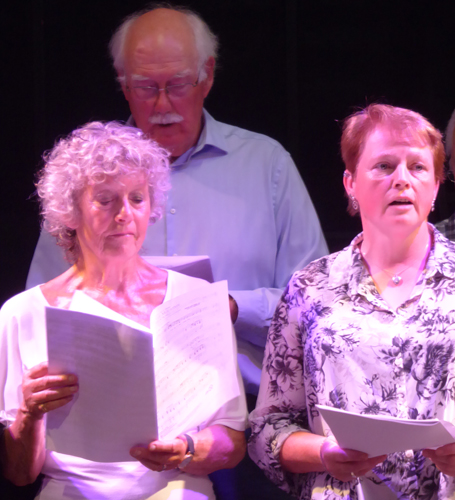 Barry. Jean and Lisa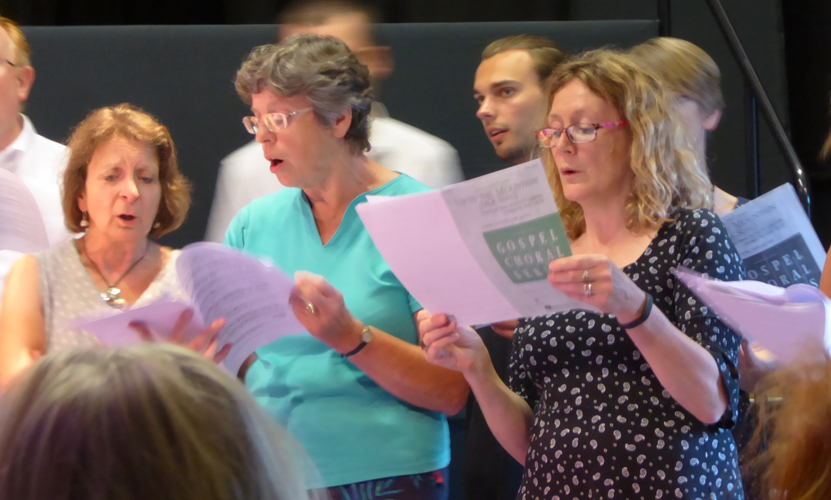 Nicky Turner, Sheila 'dancing' Veuve and Sue Futtu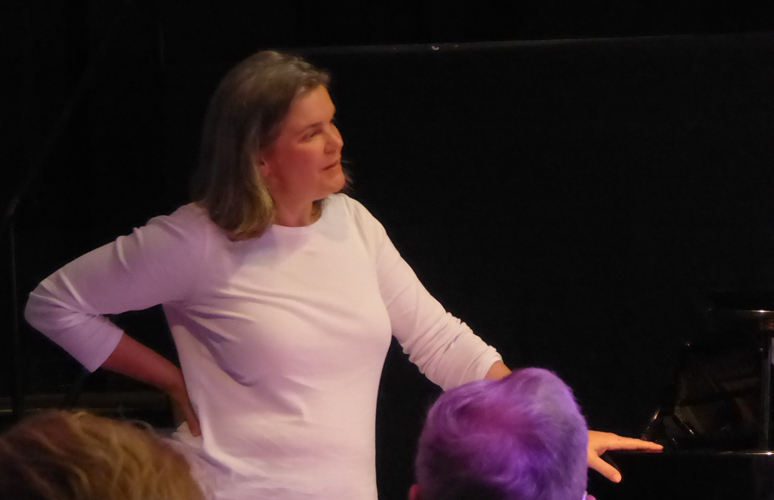 Louise in relaxed mode, talking about her pupils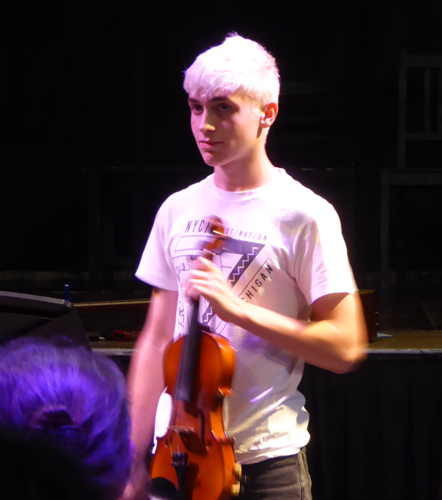 Will, Year 12 violinist and current Martin pupil, rather worried about following Seth.
He is taking his Grade VI in July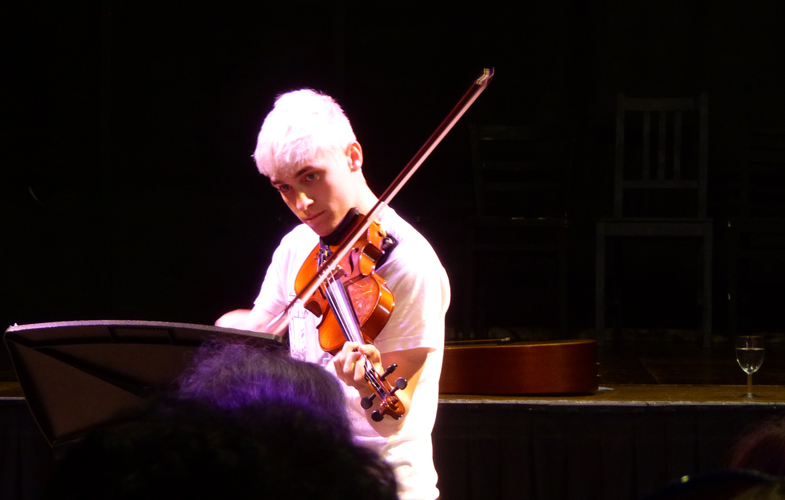 Will playing Kozani, a Greek tune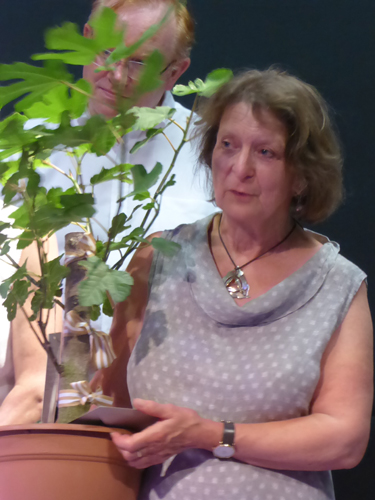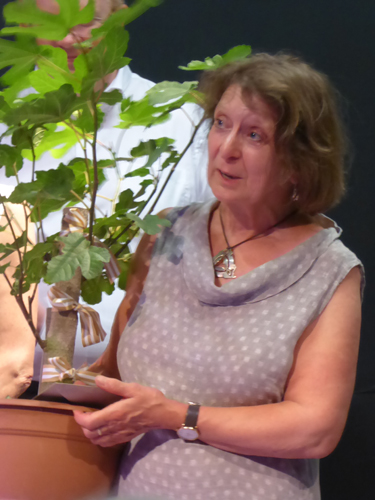 Nicky, with her fig tree, feeling rather overwhelmed by the whole experience. She writes:

'The concert was also, rather unexpectedly and delightfully, hijacked by Kate and Louise to become 'Nicky's concert'.
After about thirty years' teaching History (mostly) at Farmor's I am retiring in a few weeks.
It was wonderful to see so many friends, colleagues, ex-colleagues, family, pupils, ex-pupils, parents there.
It was a truly memorable occasion, and combined everything that I think makes the school so special:
a wonderful mix of informality and burgeoning talent … Louise always creates the best of atmospheres.
Thank you to all who played, sang, attended: it made me feel very special and we raised an amazing amount
towards the next generation of musicians at Farmor's School via the Martin Clare Fund.
I rather think I shall be sneaking back to sing with the choir!'
That's all, folks ... until 17 July, when Henry Bateman and Seth Bye (see above) jointly head a concert featuring their own music, with members of each man's band

---
The Martin Clare Music Fund was set up in memory of Martin Clare, a local teacher of flute, guitar and piano, whose sons both went to Farmor's School, and carry on his passion for music. The idea is to make awards to students who show a passion for learning an instrument and who contribute to the musical life of the school. Martin's widow Nicky, pictured above, also has a long association with the school primarily through working in its History Department.
Thank you for coming to the concert in such good numbers: we raised £602 for the Fund ... good work, everyone!